Acus Newsletter: The Gratitude Issue is out!

We are proud to present the second gratitude issue of our newsletter, now an annual tradition at Acus Foundation. Click here to read the words of appreciation from the military physicians that your donations helped to train in Acus medical acupuncture.
"With acupuncture, I don't have to tell my patients that they will have to live with their pain and dysfunction for the remainder of their lives," said one member of this year's graduating class. "It is life-changing."
"Acupuncture makes unthinkable treatment outcomes a reality," said another graduate. "I've seen it and experienced it."
Patients jump off treatment tables, laugh their way out of exam rooms, and dance down hospital corridors, bewildered and ecstatic that their pain is gone, thanks to their treatment with Acus medical acupuncture.
For more: https://mailchi.mp/acusfoundation/acus-foundation-newsletter-no-17-the-gratitude-issue-2019?e=6445cc1cc0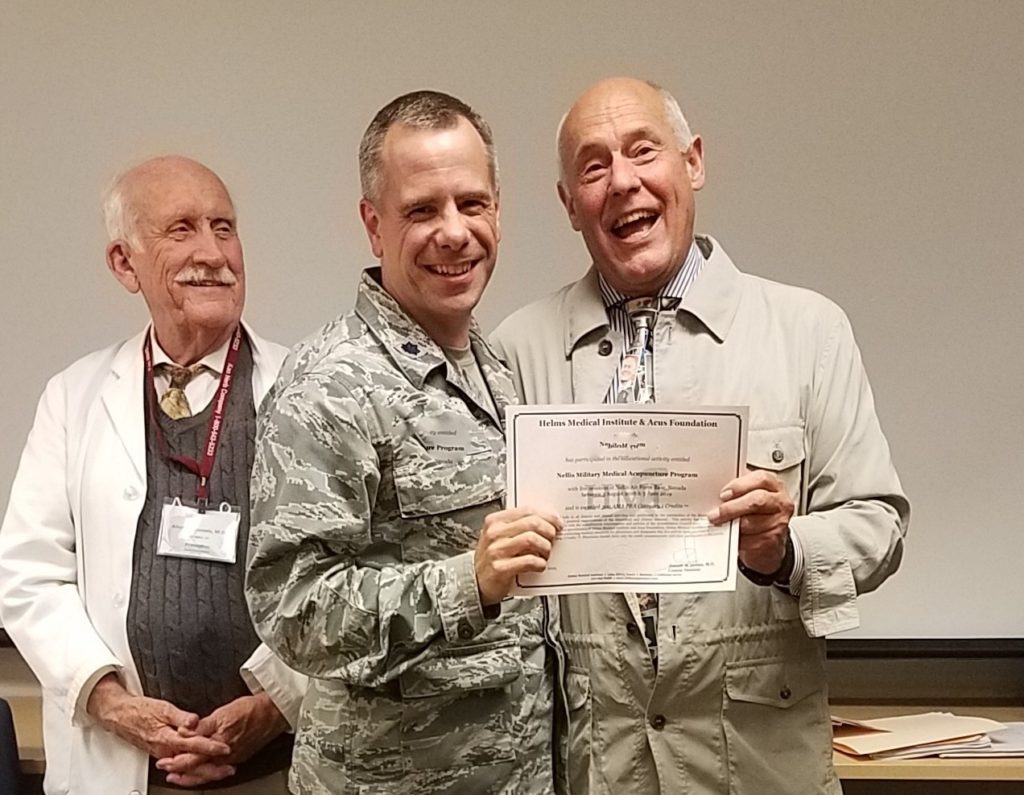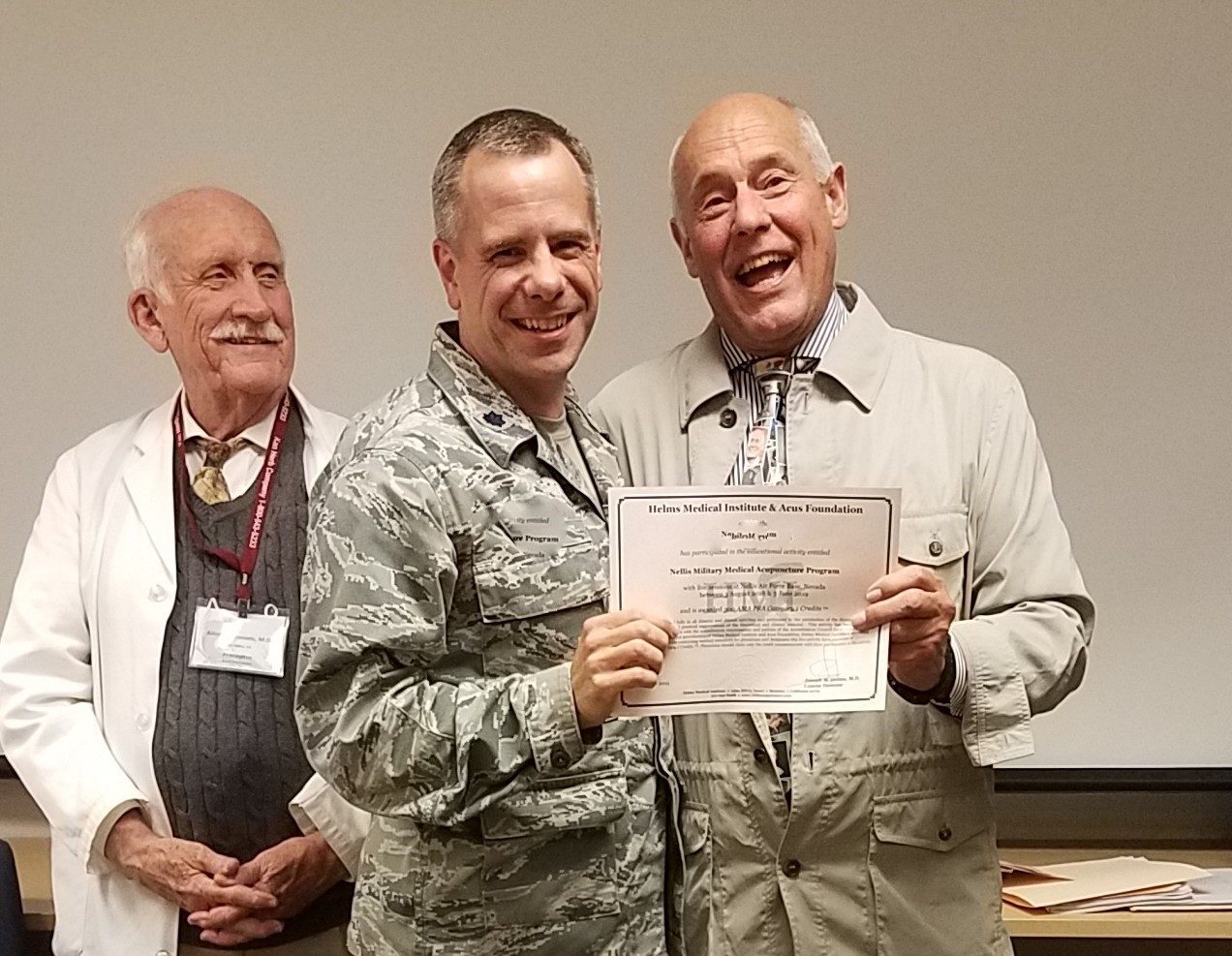 Acus Founder, Dr. Joseph Helms, right, presents a certificate to a course graduate, center, at commencement in early June. Preceptor Allen McDaniels, far left, looks on with a smile.