Acus Wins MDRT Grant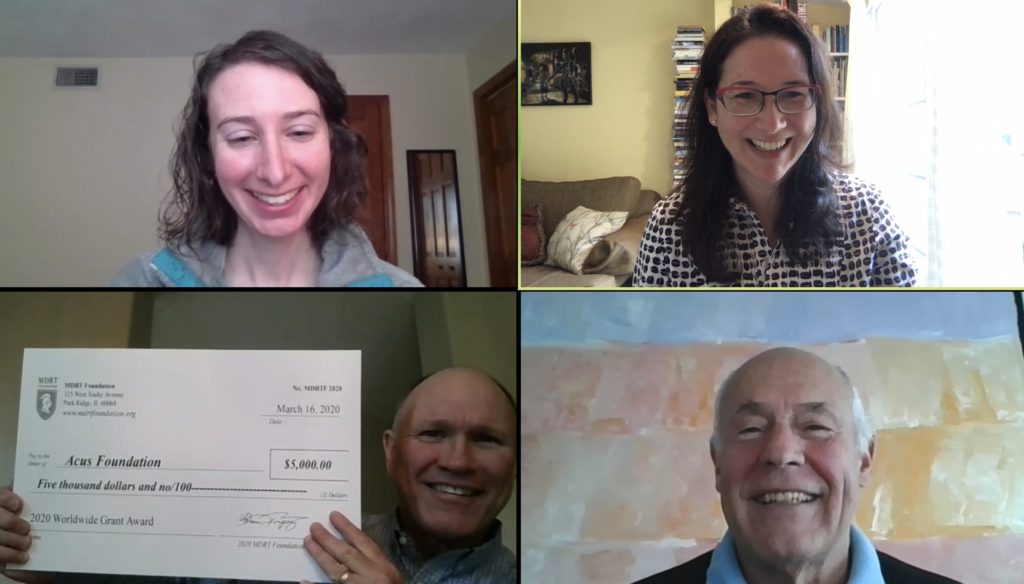 We are very pleased to announce that Acus Foundation has been awarded a 2020 Worldwide Grant from the MDRT Foundation. The $5,000 award will be used to support our flagship medical acupuncture training program based at Nellis Air Force Base in Nevada. Many thanks to our longtime supporter, Jim Fleming, for sponsoring our application!
Today, we held a virtual check presentation ceremony via Zoom; clockwise from bottom left, Jim Fleming (with check); Sarah Weiss, Acus Program Manager; Stephanie Hom, Acus Executive Director; and Joe Helms, Acus Founder and President.